Woman Property Intiatives
We create new beginnings for women and children at risk of homelessness by providing permanent and affordable homes, access to support networks and ongoing advocacy.

Please donate now to help end women's homelessness
Vulnerable women and children need secure homes now, more than ever before. We have been overwhelmed by the demand from women who are desperate and in housing crisis
Your donation will make a big difference to women like our tenant, Annie, a critical care nurse and single mum to 3 year-old Maddie. After splitting with her partner, she desperately needed a home of her own but couldn't find accommodation that was both liveable and affordable, despite being employed as an essential worker.
Before she found her WPI home, Annie didn't know how she could provide security for Maddie, continue working in the health sector and keep up her studies in critical care, when she couldn't afford a safe home. This is how Annie describes the experience of finding a permanent and affordable home:
"I needed to provide a positive and stable environment for my daughter. I had a tough upbringing and moved out of home when I was very young, but I always made sure I was independent and it terrified me that I couldn't afford a decent home on my own.
When we moved in here, I was able to take a breath. It's light and airy and we have made it a beautiful home. I can afford the rent and still provide for Maddie. I can focus on parenting, my work and my study. It has been a huge relief and we can move on with life."
Our Lastest News
Older Women's Housing Project
We are thrilled to see progress made on our Older Women's Housing Project pilot in Beaconsfield. This four-home development is now well underway after some significant delays due to COVID-19. The slab is down, and work is continuing on site. These beautiful homes, designed by Studio Bright, will provide an opportunity for women over 55 …
Read more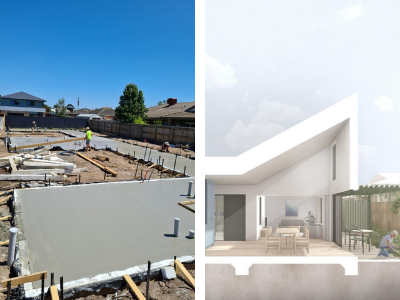 Read more of the post Older Women's Housing Project
Lunar apartments in Bundoora

Construction is nearly complete on the Lunar apartments in Bundoora. WPI will be able to offer 10 apartments in this development to women and children, early in 2021. The Lunar apartments, part of the Polaris 383 development, are conveniently located and offer excellent access to services. Construction at Nightingale Village is also moving swiftly. We …

Read more

Read more of the post "Lunar apartments in Bundoora"

With land donated to WPI by the Scalzo family, and generous contributions from Lend Lease Future Steps Foundation and ISPT, the Victorian Homeless Fund and Dennis Family Homes are building another house for WPI in Mt Atkinson in Melbourne's west. This will be a five-bedroom home to accommodate a larger family. The demand for affordable …

Read more

Read more of the post "Mt Atkinson House"

Pakenham Development Complete

WPI's six homes in Pakenham are now complete. They look amazing! Surrounded by parkland, these homes were designed by Schored Projects and built by SJD Homes. They will accommodate six local families experiencing housing crises, many of whom are escaping family violence. Stage 4 Restrictions present big challenges for our Tenancy and Property Managers but …

Read more

Read more of the post "Pakenham Development Complete"