Woman Property Intiatives
We create new beginnings for women and children at risk of homelessness by providing permanent and affordable homes, access to support networks and ongoing advocacy.

Donate to help end women's homelessness
Women face the greatest disadvantage in their access to secure and affordable homes and this has worsened during pandemic. Fifty-five percent of jobs lost were held by women, who were already over-represented in casual and insecure work. Women are also disproportionately represented on the frontline of the pandemic in health, aged and disability care and early childhood education.  Roles which are chronically undervalued and underpaid. Tragically, there has also been a surge in violence towards women during this period. Many of these women live in housing crisis or are homeless.
Please donate today to help us provide vital homes for vulnerable women and children? 
We are striving to deliver 25 new homes in the next year that will change the lives of women and children who are living in housing crisis and are at risk of homelessness.
Your donation will help to change the life of a woman like Amber. Amber once thought she was in a happy relationship. She and her partner moved back to Melbourne from interstate to be close to family after the birth of their daughter, Mia. But her partner's behaviour changed drastically. He became violent towards her. He was controlling, prevented her from socialising with others and destroyed her confidence. He also  threatened to take their daughter away.
Her family were pleading with her to leave, and with just the clothes on their backs. Amber and Mia fled to a crisis service. In the next months they lived in motels, and on any given day they didn't know where they would be. Mia became increasingly anxious and some of her developmental milestones were delayed.
When Amber was offered a WPI home in an area far away from her ex-partner she remembers sobbing. "I thought this can't be real. There is no way this is ours. Since we have settled in the anxiety has lifted. Mia is happy and has started school and made friends. After being so withdrawn I can't believe the change in her. We had nothing, but with some help I've been able to make it cosy. He stopped me from doing so many things, but now we are free."
Please donate now to help women who desperately need a safe and secure place to call home.
Our Lastest News
Older Women's Housing Project
We are thrilled to see progress made on our Older Women's Housing Project pilot in Beaconsfield. This four-home development is now well underway after some significant delays due to COVID-19. The slab is down, and work is continuing on site. These beautiful homes, designed by Studio Bright, will provide an opportunity for women over 55 …
Read more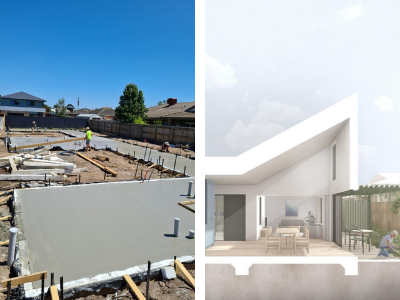 Read more of the post Older Women's Housing Project
20 new apartments to be delivered in 2021

Construction is nearly complete on new apartments in Bundoora. WPI will be able to offer 10 apartments in this development to women and children, early in 2021. The apartments are conveniently located and offer excellent access to services. Construction at Nightingale Village is also moving swiftly. We will offer nine apartments across two of the …

Read more

Read more of the post "20 new apartments to be delivered in 2021"

With land donated to WPI by the Scalzo family, and generous contributions from Lend Lease Future Steps Foundation and ISPT, the Victorian Homeless Fund and Dennis Family Homes are building another house for WPI in Mt Atkinson in Melbourne's west. This will be a five-bedroom home to accommodate a larger family. The demand for affordable …

Read more

Read more of the post "Mt Atkinson House"

Six new homes complete in Melbourne's south east

WPI's six home development in Melbourne's south east is now complete. They look amazing! Surrounded by parkland, these homes were designed by Schored Projects and built by SJD Homes. They will accommodate six local families experiencing housing crises, many of whom are escaping family violence. Stage 4 Restrictions present big challenges for our Tenancy and …

Read more

Read more of the post "Six new homes complete in Melbourne's south east"